CX6 concept takes shape
Last year clean seed capital group introduced its hybrid seeding concept. This year it showed a complete prototype drill.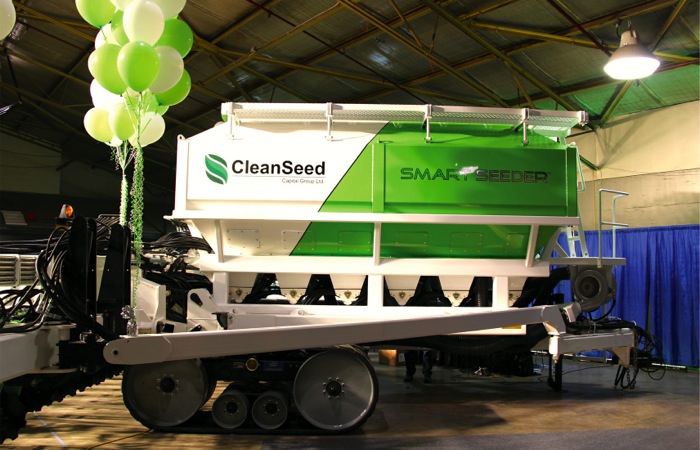 Clean Seed Capital Group introduced a full working prototype of its CX6 "hybrid" seeding system. The drill, which rides on tracks, includes a 400-bushel, six-compartment tank and 60-foot tool bar.
When Clean Seed Capital? Group introduced? its hybrid CX6 seeding concept at Canada's Farm Progress Show last year, it won the People's Choice Award. This year after displaying a complete CX6 Smart Seeder prototype, the company again snapped up that honour. That isn't too surprising. The group's drill was one of the most talked about displays at this year's event.
The CX6 is described by company product reps as a "crossover," merging the typical features of a planter and a seed drill. On top of that, it offers wireless application control of up to six different products, allowing all their rates to be controlled in a highly-managed way in the same seeding pass.
"The farmer can take not only all six products and micro manage them with the electronic meter controls, but he can decide which aperture he wants them to come out of, because we have a triple-shot opener. You can put products out of the left side, the right side or down the middle," explains Graeme Lempriere of Clean Seed Capital Group. "And you can control that directly across the whole drill."
That kind of micro management of seed and product flow is possible because metering is done inside the pod on each row opener instead of at the tank. Each pod has its own control module, so it operates independently of all the others. That makes features like overlap control highly precise, moving the level of accuracy from entire drill sections down to individual seed rows. The Pods respond to flow requirements created from prescription maps.
"What we've done here is create a system that can micro manage that prescription for the farmer," Lempriere continues. "We can transfer that prescription to an iPad. That iPad then sends a signal to this drill. It can then micromanage it at plant level."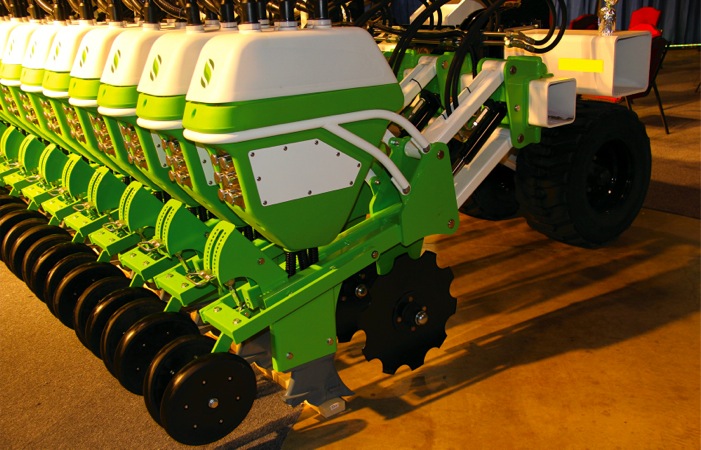 Clean Seed Capital Group's promotional brochures say all that takes field management to an entirely new level. "The Smart Seeder puts down what you want, where you want it in every square foot the field," it reads.
Lempriere believes the electronics package on the CX6 also offers another distinct advantage with its data logging capability. "We know what went in the ground per foot and what that blend was," he says. "So when their yield results are calculated, the farmer and the agronomist know exactly what that blend was."
In the event of a meter malfunction in one of the pods, replacement is quick and easy, according to Lempriere. "It's one wire, two bolts and the cartridge is removed," he says. "We like to call it plug and play. It's a simple process we've designed into ?this drill."
And while much of the technology employed on this drill may be new to seeding equipment, Lempriere says Clean Seed's design uses systems already common in other industries. "What we've done is taken a lot of proven technologies that are in the auto sector and applied them to the seeding sector."
The company chose to give its initial prototype model a 60-foot toolbar. The unit includes a mounted, six-compartment, 450-bushel tank. And it rides on tracks rather than tires.
"The undercarriage is a planter," says Lempriere. "It's a single row, front-folding tool bar on tracks. You require 5 to 6 horsepower per opener to pull this."
Clean Seed Capital Group plans to complete an initial production run of six drills in the next few months, but orders from farmers have apparently already exceeded that. Nevertheless, the firm will still accept additional orders that will be filled during future production runs.
"Our production capacity at the moment is for the first six drills," explains Lempriere. "We have orders beyond that. So far, demand has been pretty aggressive. Right now we have an option-to-purchase list. Farmers can put a deposit down, and what that does is assure their place in line for production."
Total purchase price for the CX6 comes in just shy of $500,000, but that also includes the innovative nurse cart that will allow on-the-go refills to keep the CX6 moving, reducing down time in the field and compensating for the lower tank capacity.
The plan going forward, according to Lempriere, is to stick to their production schedule and work closely with the farmers who put the initial models to work next season. The company will then move carefully to meet on-going demand and not get ahead of itself.
"Obviously this is a new company," he says. "We hope to be delivering our first products next year. We're going to walk before we can run."
For a video look at the CX6 Smart Seeder prototype, visit the E-Quip TV video page or click here.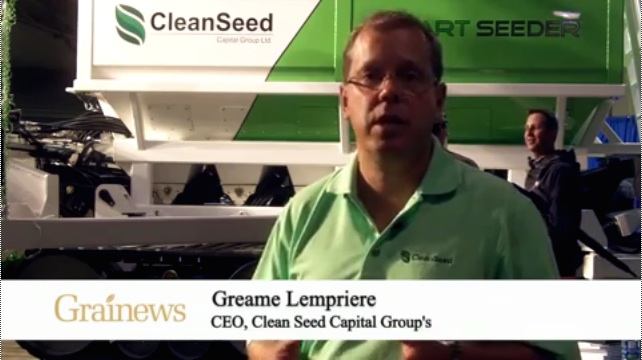 Scott Garvey is machinery editor for Grainews. Contact him at Scott.Garvey@fbcpublishing.com.