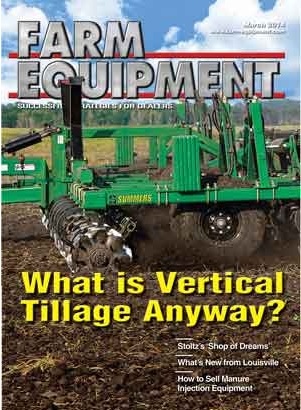 In British Columbia, Clean Seed Capital Group is developing a unique seeding system named the CX-6 SMART Seeder. The unit, which was awarded the People's Choice Innovation Award at Canada's Farm Progress Show 2013, can electronically meter up to six products simultaneously blending and applying the desired input at each opener across the entire drill, according to the company.
Noel Lempriere, vice president production & marketing for the group, calls it, "the world's first electronically controlled variable-rate smart seeder. Our advanced metering technology unleashes agronomic practices and expands the potential for medium to large scale farming operations." Lempriere explains, "Our SMART Seeder is designed to be compatible with existing industry standard software platforms and connectivity solutions. This technology allows agronomists and farmers to utilize detailed seed and nutrient prescriptions from field maps for precision input control on every square foot of the field." Clean Seed's variable rate system is a plug and play cartridge located in the "pod" directly above each opener, which is fed by a regulated air system.
Each internal cartridge has six mini hoppers equipped with electric stepper motors controlled through wireless signals to the tractor cab. He adds that some make the assumption that the CX-6 is a planter, but emphasizes that it is a precision variable rate seeding drill. "We're demonstrating that seeding can become like planting with more precise delivery of inputs and seeds while offering on the fly access to up to six different products. The product moves from the air cart freely and is metered at each opener independently like a planter, which has never been done before with any seed drill.
"We have created the world's first electronically driven and wireless controlled variable-rate seeder and are excited to unveil a full size drill (60 foot) later this year," Lempriere says. Pricewise it's expected to compete with current market air seeders.