Clean Seed Capital would like to thank the team at Manitoba AG Days for this award and thier warm welcome. The CX6 Smart Seeder continues to generate strong interest from the farming community and agricultural industry leaders. This recent award along with the Farm Progress people's choice award for most innovative technology 2013 is an ongoing reflection of the company's supported momentum.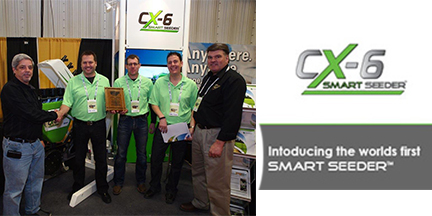 The Manitoba Ag Days show is an exposition of agricultural production expertise, technology, and equipment that attracts exhibitors and visitors from across Canada and North Central United States.

For More Information on the CX6 Smart Seeder visit www.cleanseedcapital.com.