June 13, 2013 - Vancouver, British Columbia - Clean Seed Capital Group Ltd. ("Clean Seed" or the "Company") (TSX-V:CSX.V - News) will be unveiling its ground breaking portfolio of technologies at Canada's Farm Progress Show from Wednesday June 19th thru Friday June 21st 2013 in the FCC Innovation Centre, Arena 6 at Evraz Place in Regina, Saskatchewan, Canada.
This is Canada's largest agricultural trade show attracting over 45,000 attendees and welcoming over 600 international delegates from 50 countries. Clean Seed will be unveiling its line of no- till seeding equipment including the Company's latest innovation, the CX6 Trident Crossover Technology.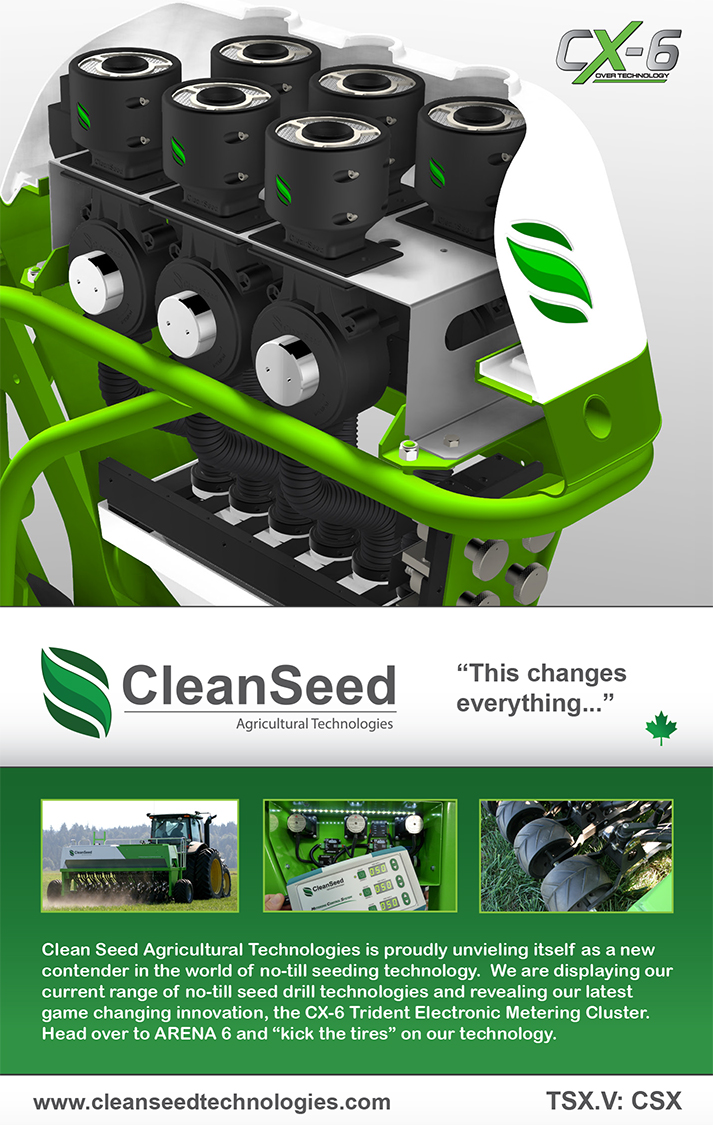 Graeme Lempriere, Chief Executive Officer of Clean Seed, states "The Farm Progress show is known globally as a major event for opportunity, innovation and industry exposure. We are proud to be unveiling our progressive technologies on one of the industry's largest platforms. We invite you to meet our team on our main stage in Arena 6 as well as join us in Arena 1 from 11am-11:50am Wednesday and Friday for a presentation on our company - "Precision Meets Efficiency".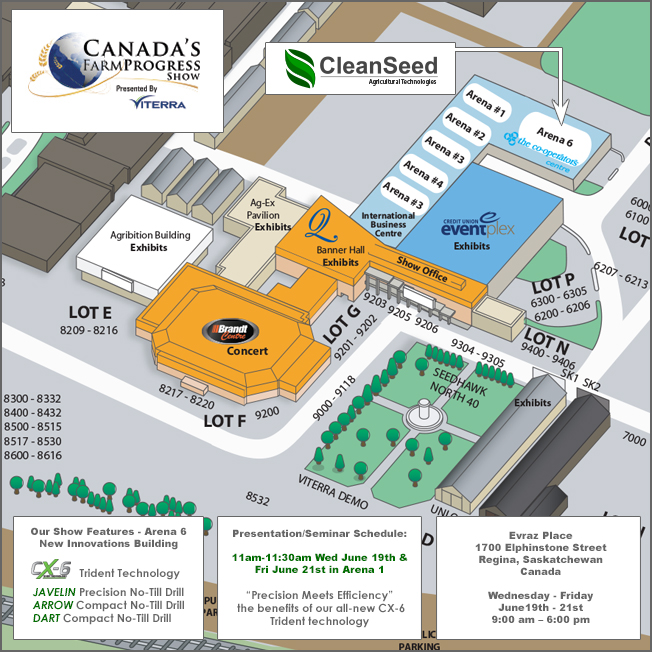 For further information please contact Clean Seed Capital at Tel 604-566-9895 and visit our website at www.cleanseedcapital.com.
On Behalf of the Board,
Clean Seed Capital Group
Graeme Lempriere - CEO