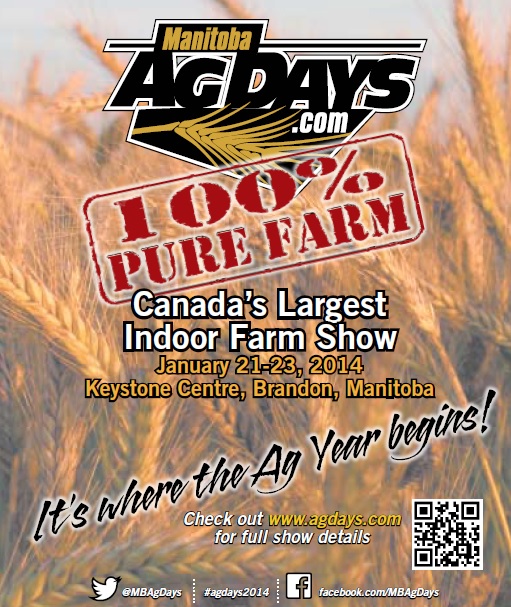 Capital will be presenting the highly advanced award winning CX6 Trident SMART Seeder at the Manitoba Ag Days farm show January 21st, 22nd and 23rd 2014.
The Manitoba Ag Days show is an exposition of agricultural production expertise, technology, and equipment that attracts exhibitors and visitors from across Canada and North Central United States.
Clean Seed's new highly advanced CX6 Trident SMART Seeder is an important advancement in agriculture. The SMART Seeder offers an unrivaled level of precision in modern no-till seeding. This drill demonstrates the future of farming.
Join us at Booth 1803 - Barn 4 - 9:00 am – 5:00 pm daily!
Admission
Admission into the show is free. Visitors can enter in through the east or west side of the building by the Westoba Credit Union Concourse entrance and also on the east side by the Curling Club or the ramp entrance.
Parking
Parking is available in several parking lots surrounding the Keystone Centre. Parking for the show is free.