Clean Seed Capital Group Ltd. is proud to announce the highly anticipated launch of the world's first full scale SMART Seeder at Canada's Farm Progress Show, June 18-21, 2014 in Regina, Saskatchewan.
The CX6 is the world's first high definition variable rate SMART Seeder. The technology boasts a combination of advanced electronics and connectivity solutions that virtually eliminates the machine from being the limiting factor to leading edge site specific management.
The Clean Seed CX-6 SMART Seeder will be on display in the Agribition Building (Innovations Exhibit) at Evraz Place.
Clean Seed's individual SMART Seeder cushion drive electronic Pods (the brains) were recognized at the 2013 Canada's Farm Progress as a revolutionary technology that combines no-till precision seeding/fertilizing with unrivalled precision metering and product handling capability and won the coveted "Peoples Choice Innovation Award 2013".
Canada's Farm Progress Show is the largest agricultural trade show in the country attracting over 45,000 attendees and welcoming over 600 international delegates from 50 countries around the world.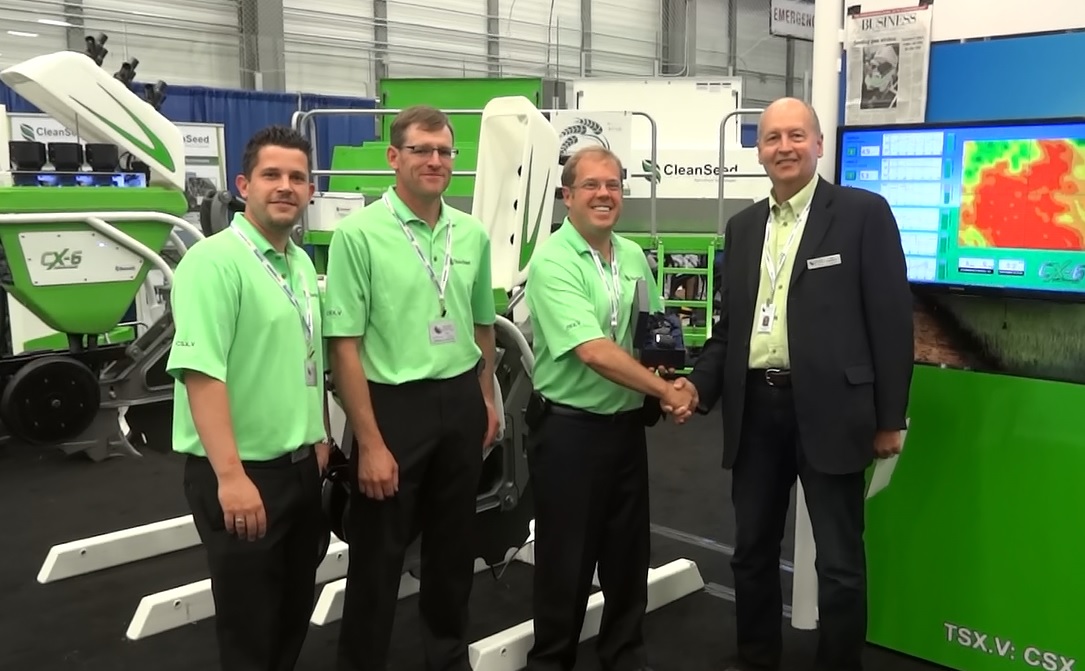 "It is no surprise to me to see the Clean Seed group win this award. They were the focus of a lot of buzz among show attendees and the media. They have excellent, inventive products that are generating excitement throughout the agriculture sector", said O'Connor (CFPS Manager)
Graeme Lempriere, Chief Executive Officer of Clean Seed states, "We are proud to be unveiling our CX-6 SMART Seeder at the CFPS 2014. Last year our technology demonstration was a total success garnering farmer excitement and media awareness from around the country. The SMART Seeder is an all-important advancement in seeding technology. We look forward to expanding our existing profile by displaying our full scale cutting edge technology".
For further information please contact Clean Seed Capital at (604) 566-9895 and visit our website at www.cleanseedcapital.com.
On Behalf of the Board,
Clean Seed Capital Group
Graeme Lempriere
Chief Executive Officer, President and Director