Clean Seed Capital Group Ltd (TSX-V: CSX). is pleased to announce it received the sterling innovation award as well as the prestigious People's Choice Innovation Award for the second consecutive year at the 2014 Farm Progress Show, the biggest agricultural exhibition in the country.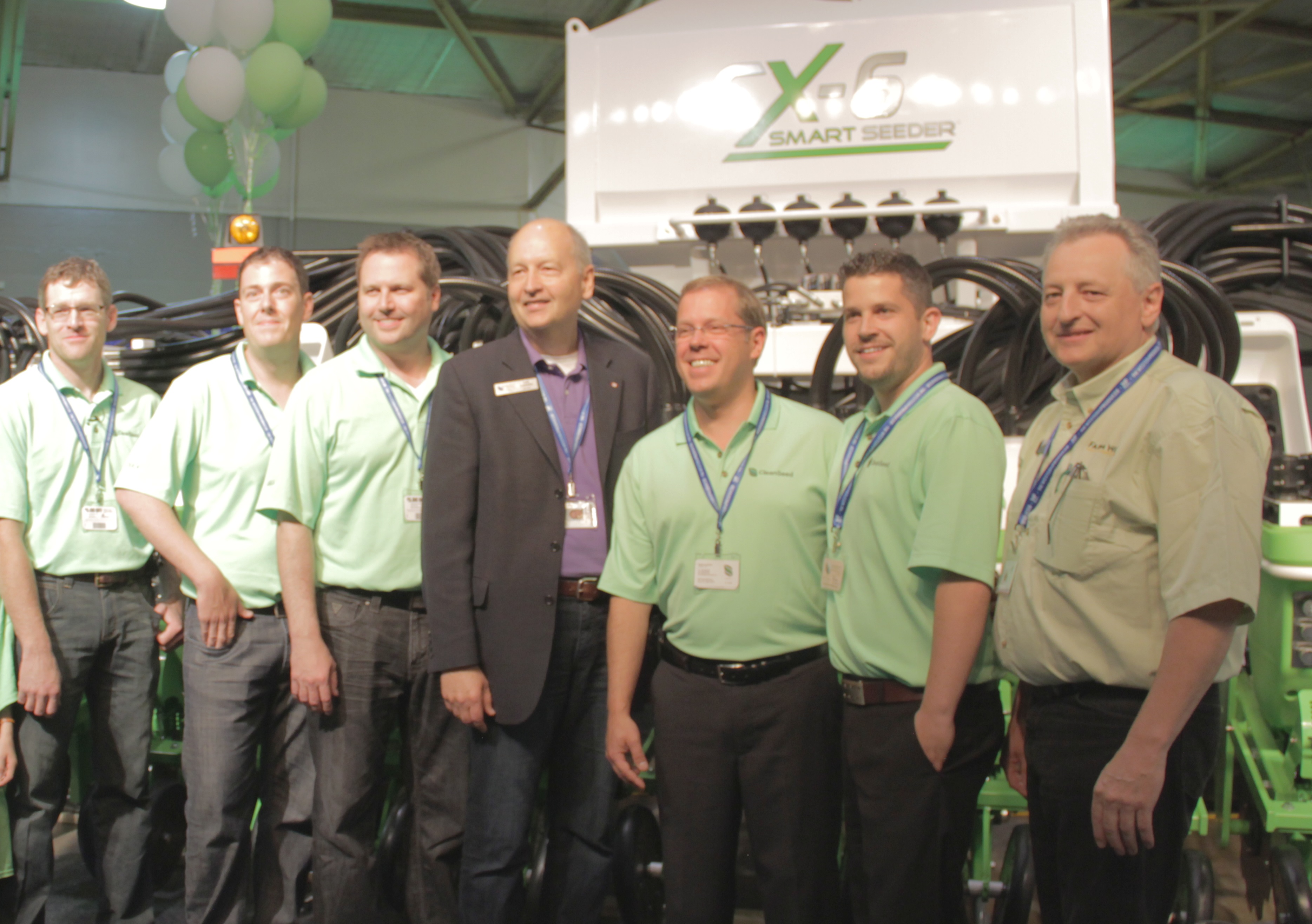 "The CX-6 Smart Seeder was a big hit with farmers and the business crowd" stated the Western Producer.
Clean Seed and the CX-6 SMART Seeder was an immediate sensation days prior to the show opening as the machine was being positioned in the Innovations Building. Once the show began large crowds of Farmers, Ag experts, Agronomists, Industry Members/Leaders and the Media flocked to witness the unveiling of the company's 60ft Seeder. "The company's SMART Seeder exhibit was extremely popular and significantly contributed to the buzz of Canada's Farm Progress Show for the full 3 days, the positive response was nothing short of remarkable" Stated Graeme Lempriere President – CEO.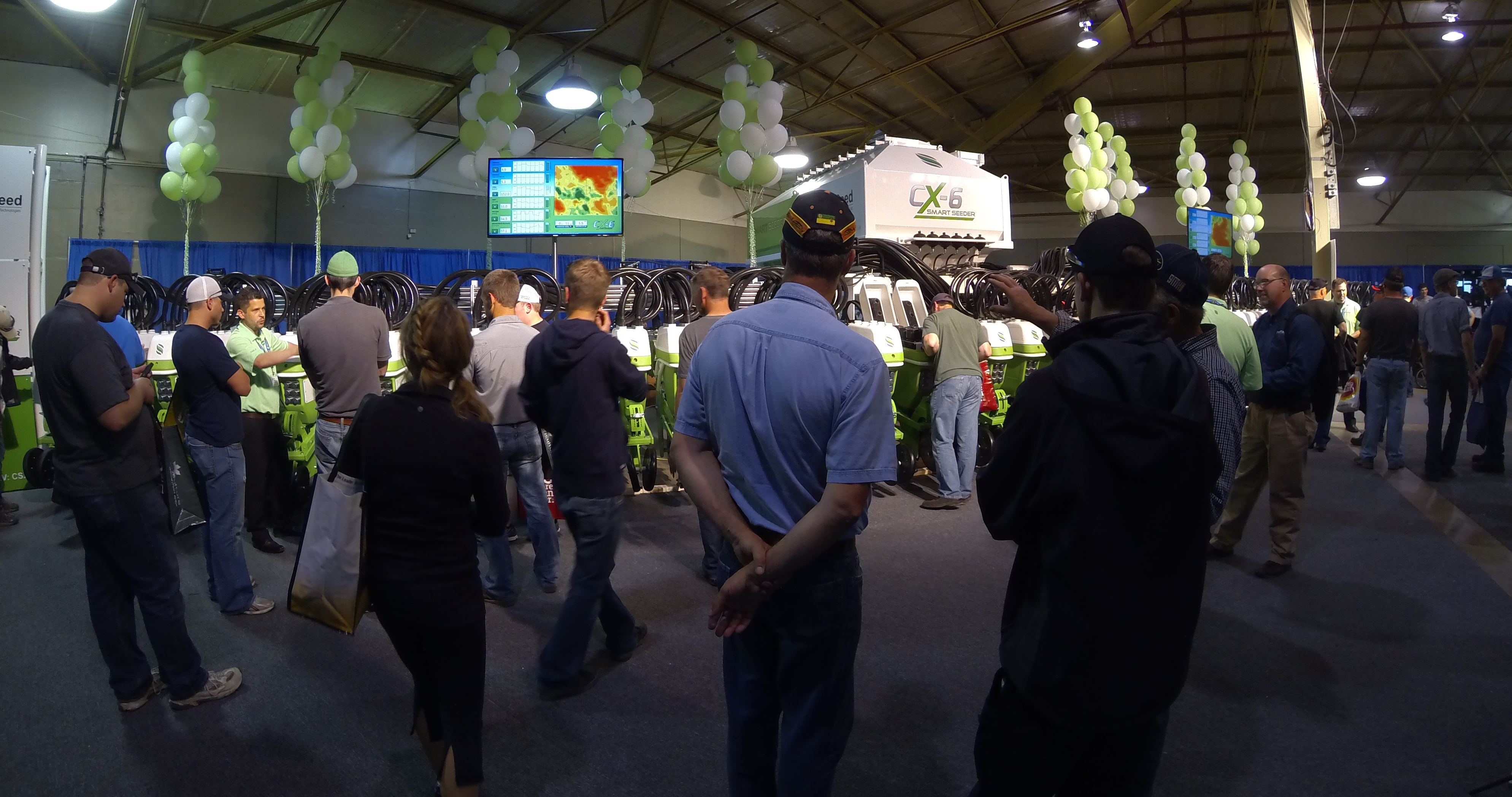 The Innovation Awards are among the most prestigious aspects of the exhibition. Most of the awards are determined by panels of ag technology experts. In recent years, the show has added the People's Choice Innovation Award to recognize the products that have sparked the most interest among show goers and customers. Clean Seed and its Smart Seeder was clearly a show favourite.
Clean Seed was recognized for their revolutionary CX6 Smart Seeder technology that combines single pass no-till precision seeding and fertilizing solutions with unrivalled precision metering and product handling capability. The CX6 Smart Seeder dramatically improves the quality and efficiency of seeding operations. It boasts a combination of advanced technologies that eliminates the machine from being the limiting factor to leading edge site specific management.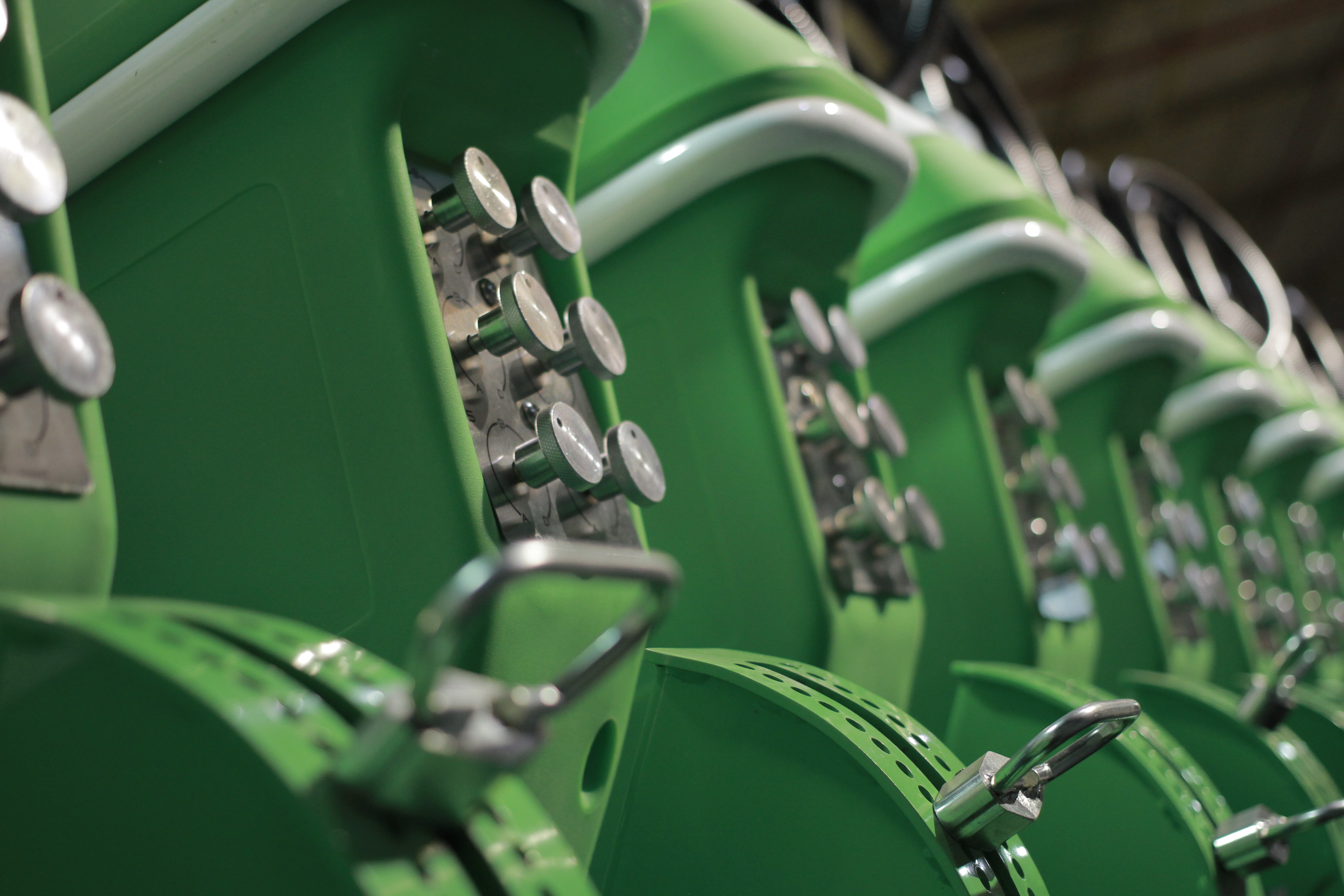 The ground-breaking CX-6 SMART Seeder creates a new niche within the large-scale farm markets. The highly advanced SMART Seeder is an important advancement in agriculture. The SMART Seeder offers an unrivaled level of precision in modern no-till seeding. This drill demonstrates the future of farming.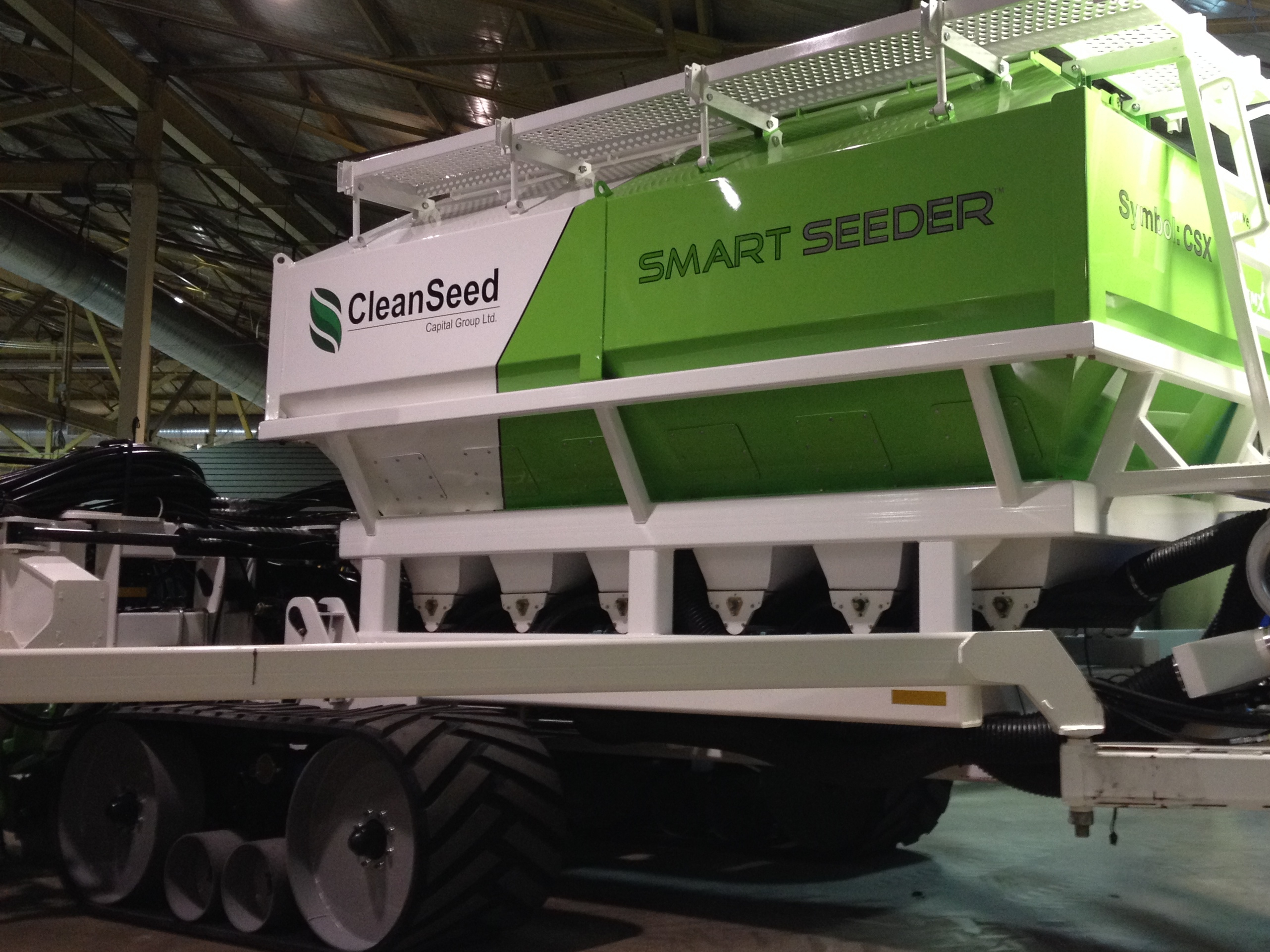 Clean Seed Capital would like to thank its shareholders and the farming community for their inspiring support and enduring commitment to our company and its innovative technologies.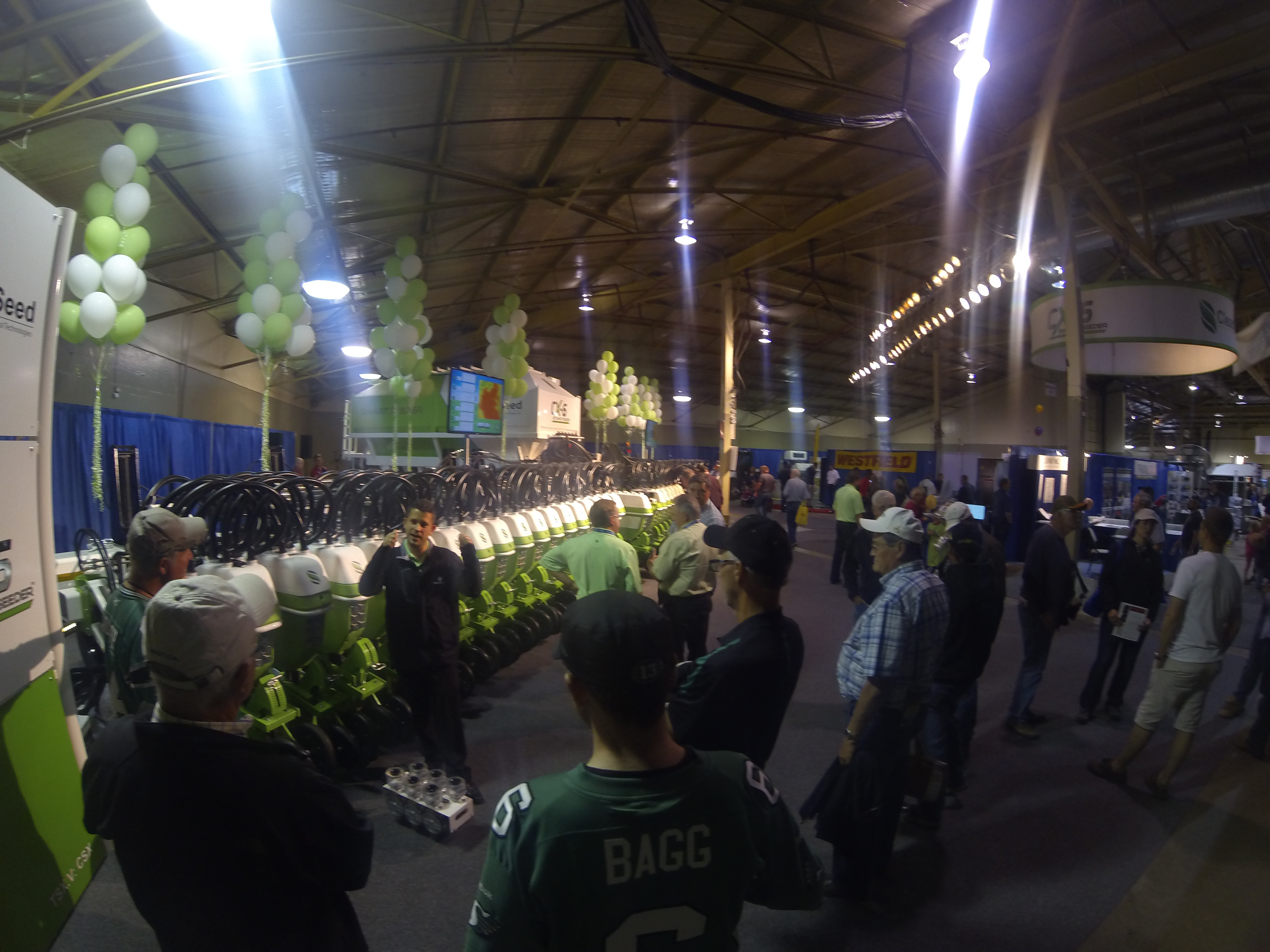 Clean Seed Capital is a publicly traded company listed on the Toronto Venture Exchange under the symbol CSX.V
On Behalf of the Board,
Clean Seed Capital Group
Graeme Lempriere
Chief Executive Officer, President and Director